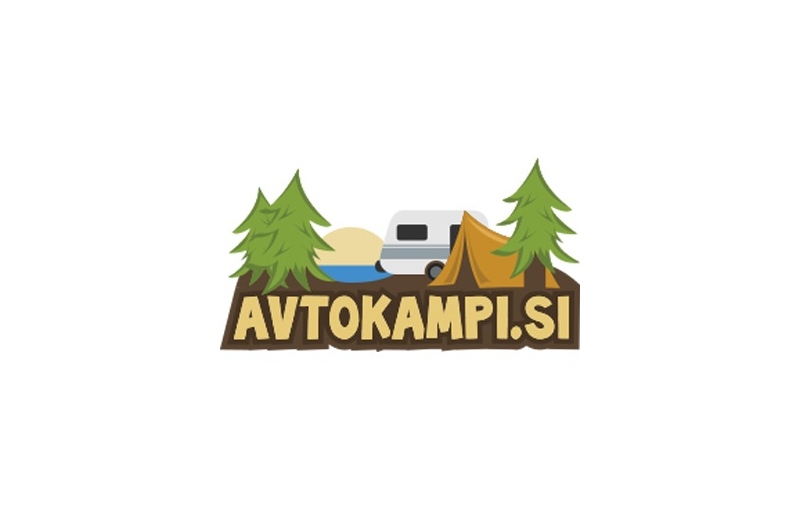 Best camp Adria 2021

2. place
Information
Basic information
BIG BERRY Kolpa Resort is located right next to the river Kolpa in Primostek in Bela krajina. It is basically a camping resort with modern houses, a novelty is the offer of classic camping, where camping pitches are arranged. They offer also yearly rental of a camping pitch for caravan, camper or event tent, additionally, a private mobile homes Hosekra can be bought.
Campsite accepts the Avtokampi Camping Card, which will make camping holidays more affordable. The discount is listed at the price list of the campsite - order for free and get camping card by email.
The location of the BIG BERRY camp is interesting because of the beautiful nature in the vicinity o the confluence of the rivers Kolpa in Lahinja. Camping pitches are arranged along the river and divided into two parts - at the beginning of the camp camping pitches with electricity and water are arranged on the river banks and best suitable for guests with campers and caravans. Next you will find main building with reception and bar, followed by mobile homes. Last part of the camp offer 32 camping pitches with electricity arranged on a meadow. Picthes are between 80 and 100 m2 large and fenced with hedges. This prevents for some pitches to park a car there - parking is arranged 100 meters away. One third of the pitches is shaded by three large trees.
There are two smaller modular sanitary facilities with dish washing place. Laundry is there as well.
River Kolpa offers lots of fun in the summer, from swimming to paddling on SUP boards and canoes (possible to rent at the camp). Several entrances to the water are well arranged, for the smallest guests can safely refresh in shallow water on fenced wooden raft. On Croatian side of the river guests can have fun on slide and 'Tarzan rope' for jumping into the water. It is possible to rent a bike at the reception, organized trips with electric bikes are as well organized.
Big Berry offers private wellness with sauna and jacuzzi that can be rented.
The nearest shop is in Metlika (3km), but in the morning bread and pastries are brought to the camp. Bar with large terrace in the camp, where they offer pizzas and dishes from grill over the weekend. A larger picnic place with barbecue and seating area is prepared for larger groups.
Location is interesting for daily cycling trips along the river Kolpa or in the inland of the region - Bela Krajina. There is museum in Metlika, adrenaline park in Podzemelj, military plane DC-3 in village next by (Otok), not far is also spring of river Krupa and smaller town Crnomelj.
Features and equipment
Type of the campsite
Pitch features
Pitches with electricity and water

Non-parcelled camping plots

Pitches with electricity, water and waste water connections
Location
Equipment
Chemical toilet discharge

Children sanitary facilities

Heated sanitary facilities
Offer
Sport
Swimming pool/wellness
Swimming pool with heated water
Dogs
Rental option
Camping pricelist (in EUR) for year 2023
Pricelist for yearly rental (in EUR) for year 2023
| Price for | 1.4. - 31.10. |
| --- | --- |
| Yearly parcel rent | ​​1.830* |
| Yearly pitch rental for mobile home | 2.300 - 3.000* |
PDF - Pricelist for year 2023 (15KB)
The flat rate includes 6 people. electricity, utilities and taxes must be paid extra.

Contact
GPS: 45.627504,15.301412
Address: Primostek 50, 8330 Metlika, Slovenija
Reception:

+386 7 292 72 22
Mobile Homes
Mobile homes description
There are mobile homes set in the central part of the Big Berry resort and they can host 2, 4 or 6 persons.

They are set on a meadow, overlooking river Kolpa. All mobile homes have air-conditioning, fully equipped kitchen, bathroom, sleeping rooms and terrace. Some mobile homes have private jacuzzi on its terrace.
Dogs are allowed in all mobile homes.
Mobile homes information
Number of persons in mobile homes
Mobile homes for 2 - 3 persons

Mobile homes for 4 - 6 persons

Mobile homes for 6+ persons
Mobile homes
Dogs allowed in mobile homes

Mobile homes for handicapped

Mobile homes with 3 bedrooms
Pricelist for mobile homes (in EUR) for year 2023
Price for
20.6. - 31.8.
1.4. - 19.6.
1.9. - 31.10.
Mobile home for 2 persons
​​146
​​117
Mobile home for 4 persons
​​171
​​126
Mobile home for 6 persons
​​158
​​122
Mobile home for 6 pers. + jacuzzi
​​198
​​162
Internet access - WIFI
​​gratis
​​gratis
Final cleaning
​​gratis
​​gratis
Bed linens and towels
​​gratis
​​gratis
Dog
​​5
​​5
Breakfast
​​12
​​12
Check-in
​​1,30
​​1,30
Tourist tax
​​1,80
​​1,80
Minimum stay
​​3
​​2 (+30%)
Rating and reviews
Best camp Adria
2021: 2. place in category Slovenia - Smaller campsites
Reviews:
Published on day from MitkoII

Category

Camper

Company

In couple

Odličen kamp! Prostori za avtodome so top, z velikimi parcelami pred katerimi je travnik do Kolpe. Cela vrsta stopnic, ki omogočajo krasen dostop do reke. Plavanje, vožnje s kanuji in supi ... res fino. Cena je za odtenek višja, a se splača, saj je res lepo urejeno. Čisto, pokošeno, in zelo mirno (ok, sosedi so si ga eno popoldne privoščili s kakim kozarčkom več in s preglasno jugo muziko, ostale dni pa super mirno). Tetica pripelje zjutraj svež kruh in pogačo. Gotovo eden najlepših in najbolj urejenih kampov v Beli krajini. Sicer mikavne hišice vabijo z luškanimi terasicami in foteljčki so tudi videti super. Prijeten bifejček in prijazna dekleta na recepciji. Lokacija je tudi primerno izhodišče za bicikliranje po okoliških gričih in goricah (nekaj klancev je hujših kot na Gorenjskem!). Vabijo tudi Gače, Mirna gora in Krašnji vrh ... in utrujene noge se lepo ohladijo v Kolpi. Še prideva. Definitivno!​​

Published on day from anonymous

Category

Other

Company

Alone

Published on day from mannya

Category

Tent

Company

In couple

Ravnokar se vrnila s oddiha v tem prečudovitem kampu. Kamp je odlično urejen, odličen dostop do vode kjer se lahko vedno prijetno ohladiš. Mobilne hiške so prvovrstne, v vsaki jakuzzi, odlična oprema... Nama je bilo fantastično, da sploh ne omenjam tamkajšnjih zajtrkov ki ti jih vsak dan prinesejo skorajda v posteljo (na teraso mobilne hišice) vse od lokalnih pridelovalcev. Midva se vrneva še drugo leto, saj je oddih bil fantastičen. Osebje zelo prijazno in ustrežljivo, vedno na voljo. Prav tako imajo pester animacijski program. Vsak dan kakšno novo dogajanje. VREDNO OBISKA...​​

Published on day from anonymous

Category

Other

Company

Family with small children

Zelo lepa lega za kamp, moti me objekti ki zgledajo kot vojaške hiške. Zmoti me cena ki je za 1 dan 200 eur čeprav je popolnoma prazen. Očitno ni želje da bi ta kamp funkcioniral. Zelo me je zmotilo kako se se obnašali potem ko se nismo odločili za najem, hoteli smo se osvežiti vendar nam niso dovolili da bi se namestili v senco pod drevesom. Rekli so nam da imamo na voljo prostor 5m od reke, se pravi da bi morali ležati na brežini pod kotom 45 stopinj. Zelo neprijazni in arogantni. ​​

Published on day from anonymous

Category

Other

Company

Other

It's fantastic...we visit camp ...we looked inside the houses and they are fantastic, jacuzzi in every house A verry warm and clean river...friendly for dogs...​​

Published on day from anonymous

Category

Other

Company

In couple

Published on day from bremza

Category

Camper

Company

In couple

Z ženo sva se pred dvemi leti med potepanjem po Beli Krajini ustavila tudi na mestu, kjer je sedaj ta kamp. Ker nama je bila lokacija zelo všeč in ker sem med novicami prebral, da so na tem mestu odprli kamp in PZA, sva se letos odločila, da eno noč prespiva tu. Po začetnem zapletu, ker kamp uradno še ni bil odprt, so nama odprli vrata in sva avtodom postavila ob reko. Obenem nama je gospod po telefonu razložil, da ne sprejema plačil, kar naju je lepo presenetilo. Lokacija, estetska oprema kampa in prostornost so presegli vsa pričakovanja. Tu se bova zagotovo še ustavila, tudi če bodo cene nekoliko višje, saj si ta kamp to zagotovo zasluži.​​

Published on day from anonymous

Category

Tent

Company

In couple

Po naključju sva obiskala vaš kamp, glede na to da je kamp še zaprt za redne obiskovalce sva bila prijetno presenečena ko so nama odprli vrata kampa naju lepo sprejeli in predstavili kamp in povedali da bo drugo leto odprt tudi za avtodome, res nekaj posebnega kar se bo izplačalo obiskati... Vse pohvale za prijaznost...​​