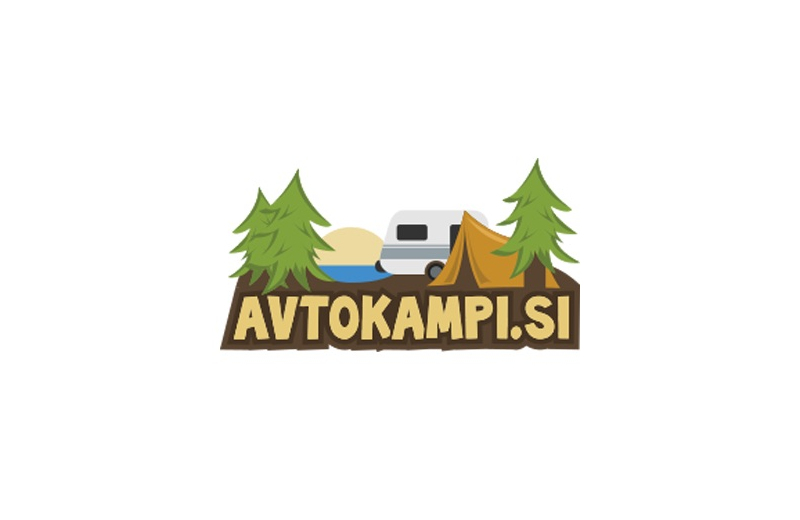 Information
Basic information
Camping Arena Stupice - Premantura can be found 12 km southern from the city Pula in direction of Premantura, from which is the camp only 1km away. It is located in nice pine woods, very close to the famous "Rt Kamenjak" - national park with beautiful sea and beaches.

Campsite accepts the Avtokampi Camping Card, which will make camping holidays more affordable. Order for free and get camping card by email.
NEW - renovation of sanitary facilities No 2, asphalting of paths in zone S and paths in zone T.

Arena Stupice offers 1000 camping pitches and rental of 110 mobile homes - it can host up to 3000 guests at once. Majority of the pitches are well shaded by pine trees, but only few are completely flat - most of them are slightly inclined. Pitches have access to electricity, camp's reception is completely new.
Some of the sanitary facilities have already been modernized - last was renovated in 2016 as children's facilities have been arranged. Guests can use laundry, chemical toilet, camper supply station and rent fridge.
Beach in the camp is partially stoned and partially graveled. Campers are mostly parked on the sunny pitches on small peninsula, they have all facilities for them.
From sport facilities campsite guests can play basketball, volleyball, tennis on asphalted court, mini golf, football, there is as well well-known wind surfing school. For kids there is children's playground and daily organized animation. If you have a boat you can use the moors in the camp's bay.
Camp has a shop, newspaper stand, bar and two restaurants, pizza place. Whole campsite is covered with free wireless internet.
The campsite is the most popular among the lovers of the natural park Kamenjak for which you have to pay 15 € if you want to enter it by car or 30 € for campers.

Features and equipment
Type of the campsite
Pitch features
Non-parcelled camping plots

Pitches with electricity and water

Pitches with electricity, water and waste water connections
Location
Equipment
Chemical toilet discharge

Children sanitary facilities

Heated sanitary facilities
Offer
Sport
Swimming pool/wellness
Swimming pool with heated water
Dogs
Rental option
Camping pricelist (in EUR) for year 2023
Pricelist for yearly rental (in EUR) for year 2023
| Price for | 6.4. - 8.10. |
| --- | --- |
| Yearly pitch rental with electricity | ​​3.200 - 3.500 |
| Yearly rental of economic pitch with electricity | 3.000 |
| Addit. person | 200 |
| Boat trailer | ​​150 |
| Dog | 150 |
PDF - Pricelist for year 2023 (18KB)
The price depends on the size of the plot and includes max. 5 persons, vehicle, trailer / motorhome / tent and electricity. The higher price applies to plots of 90 to 120 m2, and the lower price to plots of 70 to 90 m2. The lowest price applies to economical plots that are slightly further away from the sea.
For plots closer to the sea, the surcharge is +20%.
For cash payments until 31.3. allow 10% discount.

Contact
GPS: 44.797725,13.913700
Address: Premantura b.b., 52203 Medulin - Premantura, Hrvaška
Reception:

+385 52 575 111
Mobile Homes
Mobile homes description
Rental of mobile home in Camp Arena Stupice in Premantura - you can rent two different types of mobile homes in the camp.
Majority of the mobile homes are 24m2 large, the other otion are premium mobile homes with an surface of 40m2. They are located in two parts and are from 50 to 150 meters from the sea.
Mobile homes of 24m2 are designed for 4 +1 persons and are equipped with two bedrooms - one with double bed, the other with two separate beds, a living room with a kitchen, which also includes an extra bed for one person. Each mobile home also has its own bathroom and terrace.

The premium mobile home is 40 m2 large and equipped with two bathrooms and a larger living room. The house has two terraces, one of them facing the sea.

Guests have free internet access, and air conditioning is available at an additional cost, except for premium houses where it is already in the rental price. In mobile homes in Arena Stupice, dogs are allowed at an additional cost.
Mobile homes information
Number of persons in mobile homes
Mobile homes for 4 - 6 persons

Mobile homes for 2 - 3 persons

Mobile homes for 6+ persons
Mobile homes
Dogs allowed in mobile homes

Mobile homes for handicapped

Mobile homes with 3 bedrooms
Pricelist for mobile homes (in EUR) for year 2023
Rating and reviews
Reviews:
Published on day from Anst30

Category

Camper

Company

In couple

Kaotičen kamp, parcele slabo označene, izjemno ozki dostopi. Mislim da nisem našel niti 1 ravne parcele.
Sanitarije so katastrofa, slabo očiščene in močno dotrajane (razen novega bloka 2),prav tako je kapaciteta tušev bistveno premajhna. Tople vode zmanjka ob 17h. Stebrički za elektriko tako daleč, da potrebuješ 3 podaljške. Smeti v kupih. Plaža brez sence in slabi dostopi v vodo, kjer so praktično povsod parkirani čolni itd. Bili smo prvič in zadnjič... ​​

Published on day from andrej-gost

Category

Caravan

Company

Family with small children

Parcela na Glavicici. Vse super. Parcelacija še dopušča dokaj naravno okolje, bistvo tega kampa je narava, da se ne posega v naravno okolje, WC-ji so čisti. Kamp za pravo kampiranje nudi vse tisto, kar kampist potrebuje. Surferji, wingerji in kiterji, njim je bližina obale in neposreden dostop do vode nujen. In to kamp tudi nudi.
​​

Published on day from [email protected]

Category

Tent

Company

In couple

Parcele niso parcelirane. Tiste ob morju so precej v hrib, razgled odličen! Sanitarij za velikost kampa je premalo, čistoča zadnja leta pod nivojem. Kamp je precej velik in odlično izhodišče za Kamenjak (tek, hoja, kolo) ali sprehod v mestece. Vsako leto je več čolnov in jadrnic tako, da mirnega Kamenjaka ni več. Skoraj povsod se kopaš med plovili, malimi ali velikimi. Premantura je zadna leta kot parcela za zidanje, plovila in kopičenje nečistoč. Res škoda... ​​Je pa zato divjim svinjam fino. So se zelo udomačile...​​

Published on day from anonymous

Category

Tent

Company

Family with teenager

Septembra zelo malo gostov, veliko zasebnosti. Ponoci redni obiski divjih svinj okoli sotorov​​

Published on day from anonymous

Category

Tent

Company

In couple

Brez prehodne rezervacije se trenutno dobi zgolj parcelo na klancu. Za moje pojme preplačana parcela, ljudje so ob check-out-u zgroženi. Enako tudi trgovina v kampu, ki ima cene, da padeš dol. ​​

Published on day from anonymous

Category

Caravan

Company

In couple

Danes bili v kampu. Nismo imeli rezervacije, frej so bile samo parcele v hribu, katere so kamjite in viseče. S prikolico na teh parcelah nimaš kaj iskati. Ostale parcele katere so bile frej in bi bile možne za prikolico so bile rezervirane. Tako da po 2urah iskanja ustrezne parcele sva se premislila in odšla drugam. Med iskanjem parcele sem odšel pogledati še sanitarije.. Brez besed (školjke polulane, smrdi, ni wc papirja) skratka poraz. V tem času nisem našel lepe besede za ta kemp​​

Published on day from anonymous

Category

Tent

Company

Family with teenager

Zelo razočarana nad kampom. Že ob prihodu na recepcijo dobili slab vtis. Ob check in-u nismo dobili nobene razlage kje je kaj samo kartico parcele in to je to, pridite čez 1 dan po dokumente saj imamo gužvo. Rezervirano smo imeli cono ob morju, dejali so nam, da je tam ne moremo dobiti parcele samo na terasi. Ko sem se pritožila, da to ne mora biti tako so nam ponudili 2 parceli vendar na čistem soncu. Vztrajala sem pri tem, da si grem kamp ogledati in najdem sama parcelo. Kamp je nabito poln, povsod na dobrih parcelah so table rezervirano. Parcela katero smo dobili, da je vsaj malo v senci je pa obup. Teren je skalnat in smo imeli kljub vijakom in baterijski veliko težav . Ljudje se vozijo po kampu z vsemi prevoznimi sredstvi največ iz štirikolesniki in ker je makedam prašijo za seboj, torej če pridete se pripravite na prašen dopust. Parcele niso ograjene zato si vsak vzame placa kot si želi. Totalno brez občutka. Wc in tuši so dotrajni, nikjer brisačk za roke. Trgovina v kampu nima dopisanih pravih cen, veliko cen manjka, ko pa prideš na blagajno te pa kap zadane. Se bolj splača iti v mesto premantura je malo večja in cenejša trgovina. Bili smo v tem kampu prvič in zadnjič. Edina dobra stvar je, pogled na morje, veliko plaž zato ni gužve pri kopanju in bližina kamenjaka. ​​

Published on day from anonymous

Category

Caravan

Company

In couple

Kamp je namenjen bolj za avanturiste... ​​