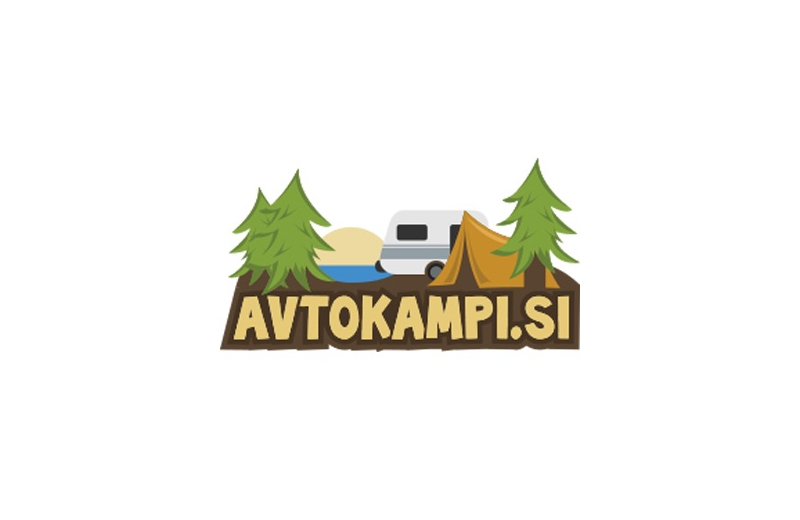 Information
Basic information
Camping Jezera Lovisca Murter is located on the island of Murter, 2 km from Tisno, connecting the island with the mainland. Campssite offers camping on arranged terraced pitches, rental of mobile homes, apartments and rooms.

Campsite accepts the Avtokampi.si Camping Card, which will make the camping more affordable. The discount is listed at the price list of the campsite, and you can order free camping card HERE

NEW in campsite Jezera Lovisca - pitches (Premium, Gold, Standard - new campsite map), infrastructure (electricity, water, internet throughout the campsite and in the marina), partial renovation of apartments for 2 and 6 people, a dog beach and a caravan park for boats, all sports playgrounds (tennis, table tennis, basketball and mini-golf) are free of charge for camp guests and a Camperclean machine have been installed to clean the toilet cassettes. They also now allow pitches to be reserved.
Camping Jezera Lovisca Murter has three stars and is located in a pine forest, next to its own bay within the tourist center Jezera Village. The pitches have good shade and are equipped with electricity. Most of the camping pitches are decorated in terraces, and in the upper part of the camp there are also mobile homes.
Campsite has 5 sanitary blocks, which were all renovated recently, also usable by disabled persons. They have space for washing the dishes, laundry and separated place for showering dogs. There is also a dog beach.
The beach at camping Jezera Lovista is located along a sandy and pebbly bay, and part of the beach is paved, It is possible to moor some boats in smaller marina. Nice sea front promenade is arranged to town Tisno.
Sport centre has 4 tennis courts with lights, basketball, table tennis tables, mini golf and organized aerobics in water, children's animation. You can also decide to rent a bike or learn how to scuba dive in the dive centre. Kids have arranged smaller children's playground.
Internet is free in low season, but in high season there is an extra charge, e.g. € 6 for 1 day, € 16 for 7 days for max. 4 devices.

Features and equipment
Type of the campsite
Pitch features
Non-parcelled camping plots

Pitches with electricity and water

Pitches with electricity, water and waste water connections
Location
Equipment
Chemical toilet discharge

Children sanitary facilities

Heated sanitary facilities
Offer
Sport
Swimming pool/wellness
Swimming pool with heated water
Dogs
Rental option
Camping pricelist (in EUR) for year 2023
Avtokampi camping card
2023 - 21€ for 2 persons and a dog on a basic pitch with electricity in the periods 21.4. - 15.6. & 15.9. - 7.10. For camping on Premium pitches between 21.4. - 15.6. & 15.9. - 7.10. they offer a 5% discount on the price per person in the case of a minimum stay of 5 nights or 10% in the case of a minimum stay of 21 nights. During the season 15.6. - 15.9., 10% discount per person for a minimum stay of 21 nights.
Price for
24.6. - 9.9.
1.6. - 24.6.
9.9. - 23.9.
21.4. - 1.6.
23.9. - 7.10.
7.10. - 1.11.
Person
​​11,80
​​8
​​6
​​gratis
Children 4 - 12 yrs.
​​7,30
​​4,80
​​3
​​​​gratis
Pitch by the sea (1.row, electricity)
​​35
​​26
​​22,50
​​​​gratis
Pitch by the sea (electricity)
​​30
​​22
​​18
​​​​gratis
Pitch with electricity
​​25
​​17
​​15
​​/
Non-parceled camping unit + elect.
​​21
​​14,60
​​12,50
​​/
Addit. car
​​6,30
​​4,50
​​3
​​​​gratis
Addit. tent
​​6,30
​​4,50
​​3
​​​​gratis
Dog
​​8,50
​​6,30
​​4,80
​​​​gratis
Boat trailer
​​4,50
​​3,80
​​3
​​​​gratis
Utility Trailers
​​4,50
​​3,80
​​3
​​​​gratis
Boat - mooring (per metre)
​​6,50
​​4,60
​​3
​​/
Check-in
​​1
​​1
​​1
​​​​gratis
Tourist tax
​​1,30
​​1,30
​​1,30
​​1,30
PDF - Pricelist for year 2023 (20KB)
NEW - possibility to reserve pitches, 30% down payment.

Pricelist for rental of accommodation for year 2023
Price for
15.7. - 19.8.
19.8. - 26.8.
1.7. - 19.8.
26.8. - 2.9.
10.6. - 1.7.
2.9. - 9.9.
20.5. - 10.6.
21.4. - 20.5.
9.9. - 7.10.
Apartment for 2 + 2 persons
​​139
​​110
​​84
​​59
​​54
Apartment for 4 + 2 persons
146
126
126
100
80 - 84
64
59 - 70
Apartment for 2 + 2 persons
170
140
130
120
84
65
54 - 70
Double room
76
68
68
56
48 - 56
48
44
Tourist tax
1,30
1,30
1,30
1,30
1,30
​​1,30
​​1,30
Check-in
1
1
1
1
1
1
1
Pricelist for yearly rental (in EUR) for year 2023
| Price for | 23.4. - 16.10. |
| --- | --- |
| Yearly pitch renalt by the sea (electricity) | ​​4.500 |
| Yearly pitch rental with electricity | ​​3.500 - 4.000 |
| Winter lodging of the caravan | ​​gratis |
| Yearly pitch rental for mobile home | ​​5.100 / 6.800 |
| Tourist tax | ​​1,30 |
| Check-in | ​​1 |
PDF - Pricelist for year 2023 (19KB)
The price for a yearly rental of a pitch at Camping Jezera Murter includes a pitch with electricity, a vehicle, a caravan and 4 people + 2 children up to 12 years.
The higher flat-rate rate for mobile homes applies to legal persons.
Camping  Jezera also offers a flat-rate boat mooring - prices depend on the length of the boat, e.g. for up to 5 metres 2.000 €, up to 6  2,500 €, up to 7 m 2,700 €, up to 8 m 2,900 €.

Contact
GPS: 43.792659,15.627323
Address: Uvala Lovišća, 22242 Jezera - Murter
Reception:

+385 22 439 600
Mobile Homes
Mobile homes description
Mobile homes for rent in Camping Jezera Lovisca - modern mobile homes for 4 persons are available, located 100-150 m from the sea.
For the 2023 season, brand new Delux mobile homes from Slovenian manufacturer Adria Dom have been built, which impress with their spaciousness of 42 m2 and modern furnishings. Smaller mobile homes of 30 m2 are also available.

All mobile homes have two bedrooms, a fully equipped kitchen, a living room with TV, a bathroom and a terrace. The houses are air-conditioned

You can also rent mobile homes in the agency Gebetsroither.
Mobile homes information
Number of persons in mobile homes
Mobile homes for 4 - 6 persons

Mobile homes for 2 - 3 persons

Mobile homes for 6+ persons
Mobile homes
Dogs allowed in mobile homes

Mobile homes for handicapped

Mobile homes with 3 bedrooms
Rating and reviews
Reviews:
Published on day from darijo.crepulja

Category

Caravan

Company

Family with small children

V primerjavi z večjimi kampi v okolici, smo bili tukaj zelo presenečeni. Mirno (zelo mirno - Kamp ima koncesijo na plažo, kar se pozna v številu kopalcev), urejeno, čisto, prijazno osebje, velike parcele z dosti sence. Vse je na voljo (animacije, restavracija, pekarna, trgovina, sprehajale poti, mini golf, tenis...), vendar ti nič ni vsiljeno. Večje trgovine v bližini. Sam kamp je v lepem zalivu. Nikoli nismo opazili umazane vode. Edini minus - Sanitarje (4 od 5) so še iz nekih drugih ćasov) ... Skratka - Uživali smo in dejansko kar rezervirali parcelo za drugo leto.​​​​

Published on day from mahi

Category

Caravan

Company

Family with teenager

Velika slabost ali pa tudi ne je to, da so od letos naprej vse razpalcelirali. Prej ni bilo rezervacij, prišel si in si sam poiskal parecolo. Sedaj ni več tako. Ko smo se ustavili so nam ponudili 4 proste parcele ki so bile kar so bile, tako da smo se obrnili in odšlji dalje.....​​

Published on day from Inespeternelj1988

Category

Tent

Company

Family with small children

Lep čist kamp... Le parcela ni imela sence, vemo za drugo leto... ​​

Published on day from anonymous

Category

Tent

Company

Family with teenager

Kamp zaseden polovično.zelo velike terasaste parcele.ne vem kako je v top sezoni,10-15.6 pa se veliko v delu in zaprto.žal le ena restavracija.
15min peš do mesta Tisno​​

Published on day from anonymous

Category

Tent

Company

In couple

Kamp Jezera je srednje velik kemp, ki (še) ne sprejema rezervacij. Trenutno parcele niso označene, zato je za vse dovolj prostora. Kamp je razdeljen na terase, tako da je teren tudi za šotoriste super. Govori se da bo zaradi novega lastnika v sezoni 2023 možna rezervacija in da bodo parcele označene. Večina jih ima elektriko in vodo.
Sanitarije so dokaj čiste, vidi se obraba skozi leta.
V kempu nudijo tudi otroške animacije in izposojo raznih športnih rekvizitov. Imajo tudi napihljiva otroška vidna igrala, plaža je en del prodnata, en del pa iz betonskih blokov. Vsekakor je kamp primeren za kužke, majhne otroke, kakor tudi za starejše.
Zaradi lege v zalivu voda ni kristalno čista, kot smo navajeni v dalmaciji.
Ima tudi trgovino in pekarno, le cca 500m iz kampa pa sta dve veliki trgovini.
Wifi je 3 dni zastonj, kasneje se doplača (7 dni je 35kn) in deluje zelo dobro. Kamp ima tudi možnost privezov plovil.
Otok je zelo lep, nudi veliko izletov, so pa letos bile cene v sosednjih mestih in restavracijah kar visoke. ​​

Published on day from anonymous

Category

Caravan

Company

In couple

Prijeten kamp, velike parcele, veliko sence in sprehajalnih poti, prijazno osebje, morje za kopanje idealno za otroke, čiste sanitarije, zadovoljiva trgovina v kampu. Slaba restavracija v kampu s slabo hrano. Športni surf center noro drag, dela tako samo julija in avgusta.​​

Published on day from anonymous

Category

Tent

Company

Family with teenager

Lani bili z avtodomom 5 dni in bili povsem zadovoljni. Letos s šotorom bomo pa 14+ dni in se nam je kamp prav prikupil. Ni čisto po nemško urejen, kar nam je v bistvu ljubše. Najbolj nam je bilo všeč, da ni rezervacij (sicer bi šli v Adriatik Primošten, pa nismo želeli tvegat) in se butneš, kjer je prosto. Prostori so nekako naravno sparcelirani. Po parih dnevih smo se preselili v 2. vrsto od morja, kjer sedaj uživamo. Osebno nam je kamp desno od recepcije nekako ljubši od leve strani. Ko je res vroče, levo zrak stoji, na desno pa zaide kakšna sapica. Plaža je fajn, grob pesek premera nekje do 2 cm. Med plažo in kampom je pot, in ob škarpi kampa je dopoldne kar dolgo senca. Na sredini zaliva je pomol s toboganom, kjer se da fino naskakat. Tu so tudi vodna igrala, ki niso zasoljena (100 HRK dnevna). Levo od recepcije je plaža z enakimi kamenčki, ob morju pa škarpa. Skok ali bazenske stopnice. Trgovina solidno založena, pivo je vedno mrzlo, malo peša ponudba zelenjave. Večja trgovina je tudi 500m iz kampa. Pekarna je v kampu poleg trgovine. Ker so naši otroci že večji, o animaciji nimam kaj povedat, se pa dnevno dogaja. Naš sanitarni blok je bil vedno urejen. Pač kolikor ljudje z uporabo uspemo okrnit, nikoli pa ni bilo zasvinjano. Vedno je bila topla voda. Wifi je prve 3 dni brezplačen, potem lahko kupiš za 3, 7 ali 14 dni (7 dni = 35 HRK). Wifi presenetljivo dobro dela. Edina graja je, da ni pralnega stroja oz. nudijo nekaj, kar se nam je zdelo predrago (pranje in sušenje 120 HRK). ​​

Published on day from stefan. pajtler693

Category

Caravan

Company

Family with small children

Dragi kamp z zelo nesramnim osebjem v recepciji,mogoče preveč smeti, ki jih nihče ne pobira. Celo nesnago naredijo domačini, ki rovarijo za plastenkami.super animacija za otroke, lepa plaža. Pa bog ne daj da odhod zamute za 15min plačate cel dan dodatno. ​​