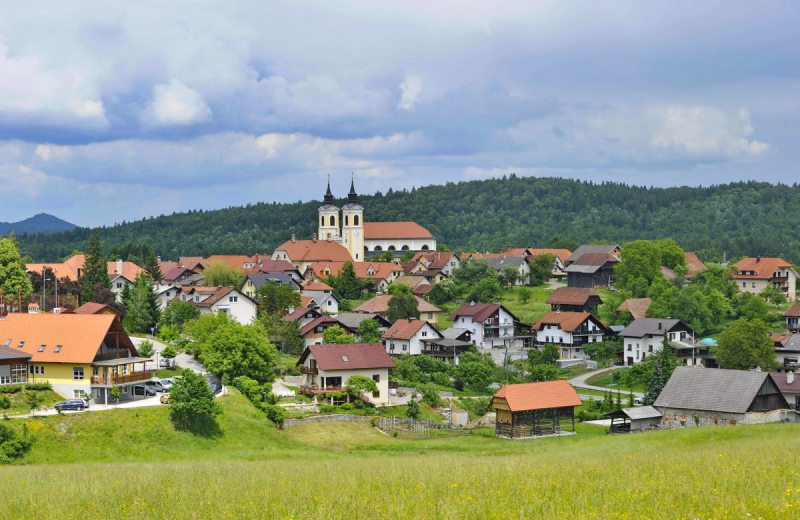 Information
Camper stop description
The Turjak camper stop provides space for two campers. Parking is arranged right next to the sports center (football, volleyball, bowling) and the restaurant, and access is easy as the main Ljubljana - Kočevje road runs nearby.

Camper stop Turjak is equipped with electricity, fresh water, and also allows the discharge of waste water and faeces. In addition, there is also a place with a table and benches.

Nearby is post office and shop.

The location of the stop is near Turjak Castle and is a good starting point for short trips and walks. It is close to the Trubar Homestead on Rasica, Bajdin Waterfalls, Sv. Ahac and other natural and cultural sites.

The municipality of Velika Lasce boasts a rich cultural, historical, sacral and natural heritage. It presents itself as the cradle of Slovenian culture. Primoz Trubar (Rasica) and poet and writer Fran Levstik (Dolnje Retje) and Josip Stritar (Podsmreka) were born here. The picturesque landscape with unspoiled nature (Bajdin waterfalls, Kobilji stream waterfall, Bloody Pec with surroundings; Bajdniski slapovi, Slap Kobilji curek and Krvava pec in Slovenian) offers the visitor an active leisure time while walking or cycling along organized trails.

Information about camper stop
Camper stop type
Camper stop with supply station
Features of the camper stop
Discharge of faeces / chemical wc

Camper stop with sanitary facilities
Features and equipment on location
Location
Equipment
Chemical toilet discharge

Children sanitary facilities

Heated sanitary facilities
Offer
Sport
Swimming pool/wellness
Swimming pool with heated water
Dogs
Rental option