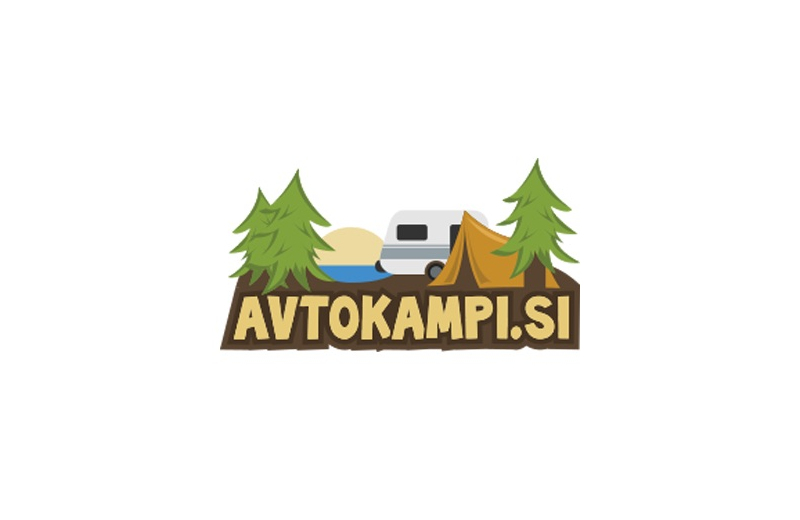 Information
Camp season
The campsite is closed until further notice due to the effects of the flood of 4 August 2023!
Basic information
Camping Smica is located on the main road Luce - Solcava, about 1 km north of village Luce. The Logarska Valley is just 14 km from the campsite.
The campsite is set on a grassy and wooded area, on the banks of the Savinja River at an altitude of just over 500 metres. It is an ideal starting point for mountaineering and various water sports.
At Camping Smica you can also stay in a bungalow for 4 people, a wooden house, rooms or rent a caravan for 5 people. There is also a restaurant and a well-stocked shop near the campsite.
There is one sanitary facility, which includes 4 showers, 8 toilets (one disabled), 12 washbasins, 4 dishwashing sinks, 4 laundry sinks. There is also one sanitary/sewage outlet for campers and one chemical toilet outlet. Free Wi-Fi is also available.
For tennis enthusiasts, there are two sand courts at the campsite. Kayaks and rafts are available for guided tours on the Savinja River, which can also be used for swimming or fishing.
The Logar Valley and the Rinka Waterfall or the Pavlice Saddle are just some of the destinations for cyclists and hikers. This part of the region is also full of natural gems such as Robanov's Corner, Matkov's Corner, Snezna jama, etc., and there are many opportunities for sport and recreation, especially hiking, mountaineering, mountaineering, cycling (bikes can be rented at the campsite), parachuting, horse-riding, rafting, kayaking.
Features and equipment
Type of the campsite
Pitch features
Non-parcelled camping plots

Pitches with electricity and water

Pitches with electricity, water and waste water connections
Location
Equipment
Chemical toilet discharge

Children sanitary facilities

Heated sanitary facilities
Offer
Sport
Swimming pool/wellness
Swimming pool with heated water
Dogs
Rental option
Camping pricelist (in EUR) for year 2023
Price for
1.7. - 31.8.
1.5. - 30.6.
1.9. - 31.10.
Person
​​14
​​9
Children under 7
​​gratis
​​gratis
Children 7 - 14 yrs.
​​10
​​7
Electricity
5
5
Internet access - WIFI
​​​gratis
​​gratis
Tourist tax
​​1 - 2
​​1 - 2
Pricelist for rental of accommodation for year 2023
| Price for | 1.5. - 31.10. |
| --- | --- |
| Bungalow for 4 persons | 90 |
| Caravan rent for 4 persons | 80 |
| Room / Person | 35 |
| Wooden hut - person | 25 |
| Tourist tax | ​​1 - 2 |
Rating and reviews
Reviews:
Published on day from pupiiiika

Category

Camper

Company

Family with small children

Kamp leži malo naprej od vasi Luče, kamor vodi lepa pot ob reki. Lokacija je mirna, kamp urejen na travniku pod smrekami. Nudi veliko sprehajalnih poti in ostalega za rekreacijo.
Sanitarni objekt je eden, vedno čist, razkužen. Lastniko zelo prijazni, vzdušje prijetno, mirno, sproščeno. Proporočamo za miren oddih v naravi. ​​

Published on day from anonymous

Category

Other

Company

Family with teenager

Odličen kamp,ko se napolni lahko kampiraš na drugi strani na travniku kjer so urejene kontejnersko sanitarije​​

Published on day from anonymous

Category

Tent

Company

In couple

Kamp je majhen in preprost, zagotavlja ogromno sence pod smrekami in travnate površine za kampiranje. Ima odlično lego, na samem, ob reki Savinji in le malo stran od Luč, do katerih sicer vodi makedamska pot ob vodi. Kamp je miren, po 22. oz. 23. uri je že vse tiho. Pomanjkljivost je mogoče le to, da so samo 3 pomivalna korita. V vikendih, ko je kamp poln, zna biti to problem. Tople vode v času najinega bivanja ni nikoli zmanjkalo, pa je bil kamp par dni polno zaseden. V recepciji imajo hladilno skrinjo, koristno za zmrzovanje "pingvinov", če nimate hladilnika. Zelo ga priporočam ljudem, ki imajo radi aktiven dopust (Logarska dolina in gore nad njo, Solčavska panoramska cesta, Robanov kot, itd.). Trgovina v vasi je res dobro založena, odlična je tudi gostilna v vasi. Priporočam!​​

Published on day from KuhanKrompir

Category

Other

Company

With friends

Super, preprost, urejen​​

Published on day from anonymous

Category

Tent

Company

In couple

Kot najin zadnji obiskan kamp v lanskem letu in tudi v tem sva zelo uživala. Vse je bilo super od sanitarij, tušev, lege, prijaznosti osebja. Zelo priporočam. Lp iz Selnice ob Dravi, Dejan​​

Published on day from anonymous

Category

Other

Company

Alone

Prijeten kamp, s čudovito izhodiščno lokacijo, urejenimi sanitarijami. Problem je edino da je zaradi lege kmalu senca ter da zaradi majhnosti ni življenja v lokalu.​​