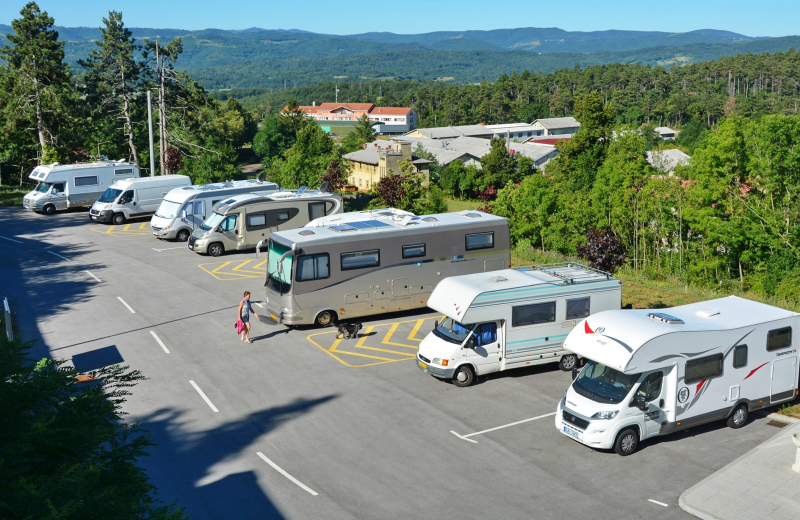 Information
Camper stop description
Camper stop is arranged in town Pivka, on parking of the Park of Military History. There are 8 parking places available.

It is opened all year long, campers have option to connect to water, electricity and empty the waste waters and toilets. There is also a free internet.

Maximal stay is 24 hours, price is 10 eur and includes entrance for one adult to the museum.

In the museum's complex you will find restaurant and children's playground. Surrounding is great for interesting walks and cycling trips.

Information about camper stop
Camper stop type
Camper stop with supply station
Features of the camper stop
Discharge of faeces / chemical wc

Camper stop with sanitary facilities
Features and equipment on location
Location
Equipment
Chemical toilet discharge

Children sanitary facilities

Heated sanitary facilities
Offer
Sport
Swimming pool/wellness
Swimming pool with heated water
Dogs
Rental option
Pricelist for camper stop (in EUR) for year 2022
Contact
GPS: 45.668806,14.188315
Address: Kolodvorska cesta 51, 6257 Pivka, Slovenija
Reception:

+386 31 775 002