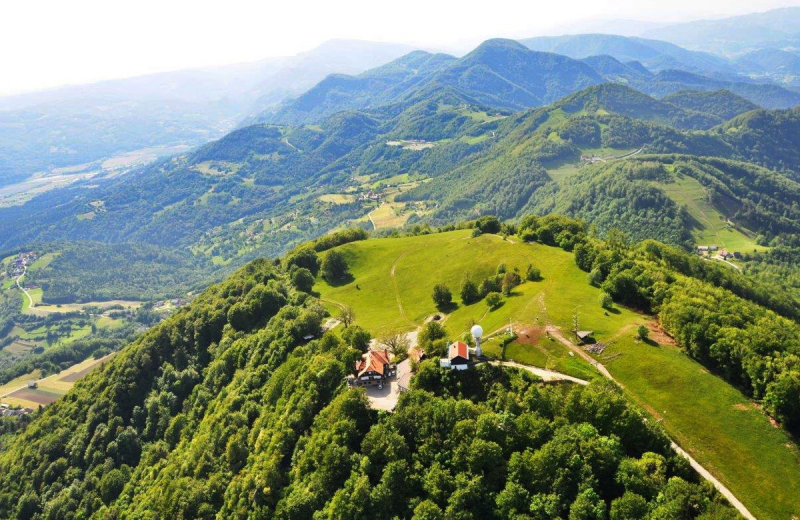 Official category: 0 from 5 stars
Camper stop Lisca nad Sevnico
Address: Podgorica 38, Lisca nad sevnico, 8290 Sevnica

Season: -
Compared price: No pricelist
Discounts:
Information
Camper stop description
The new camper stop is arranged up on Lisca above Sevnica. It is scheduled to open in spring 2020.

Lisca is arranged in the parking lot below Lisca Mountain, which is a very popular hiking location and is 8 km away from Sevnica.

The station has 6 parking spaces equipped with electricity, water and the possibility of discharging waste water and feces.

Lisca (948 m) is the highest vantage point in the vicinity of Sevnica and offers visitors a nice view of the Posavina - Zasavska hills, the Gorjanci, and one can also see a part of Notranjska with Snežnik. Below the peak is also Tonckov dom, which was renovated in 2020. The location is interesting for both hikers and cyclists.

Information about camper stop
Camper stop type
Camper stop with supply station
Features of the camper stop
Discharge of faeces / chemical wc

Camper stop with sanitary facilities
Features and equipment on location
Location
Equipment
Chemical toilet discharge

Children sanitary facilities

Heated sanitary facilities
Offer
Sport
Swimming pool/wellness
Swimming pool with heated water
Dogs
Rental option