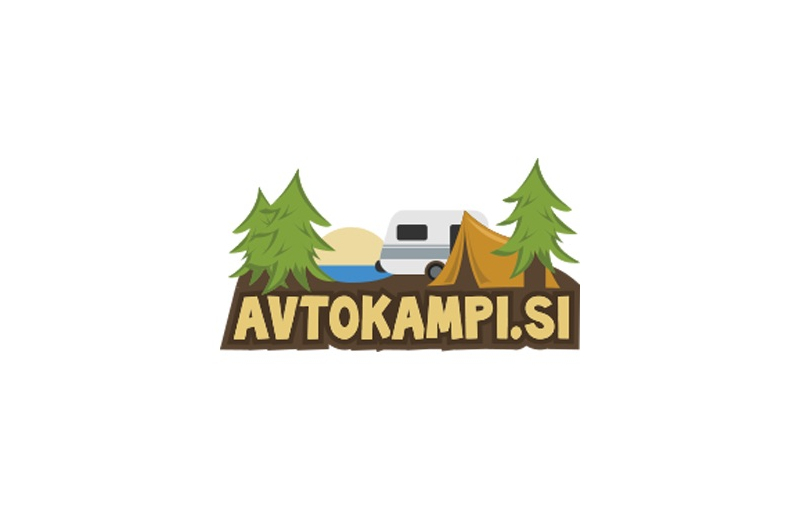 Best camp Adria 2018

3. place
Information
Basic information
Camping Nadiza - Kobarid is located in teh 'Breginjski kot', which is a valley in the westernmost part of Slovenia, between the villages of Staro selo and Breginj, by the Italian border. It is located in village Podbela, 11km from Kobarid.
Camping lovers have awarded Camping Nadiza in selection Naj kamp Adria 2018 as third best large campsite in Slovenia.

The campsite accepts the Avtokampi.si Camping Card, which will make the camping more affordable. The discount is listed at the price list of the campsite, and you can order free camping card HERE

There are around 150 camping pitches along Nadiza river. Electricity connection is possible from majority of them, however in summer it is recommended to use gas for cooking as well. Most of the camping places are arranged on a soft grass and therefore suitable for tents as well. In last seasons they have enlarged the sanitary facilities which makes them large for everyone now. There is enough warm water as well.
In the village one apartment is available.
River Nadiza is in summer warm enough for bathing, while children love jumping from the rocks into parts with deep water. Children's playground in camp is nicely arranged (with swings, slides, sandpit, trampoline), along with sports courts for basketball, volleyball, soccer on sand, table tennis and bowling. In summer months creative and playful workshops are organized.
New in camping Nadiza is sports agency Me2 Outdoor Center that offers rafting, canyoning, paintaball, adventure park Srnica and paragliding in tamdem.
Bar, restaurant and pizzeria are operating by the reception. They offer pizzas, dishes from the barbecue, various salads and salad plates, pasta, homemade gnocchi and pastries. Kitchen is open daily from 12.00 on.
In surroundings it is easy to find several hiking and biking paths, families should visit Napoleon bridge across Nadiza that is at the same time beautiful bathing spot. It is recommended as well to drive to town Kobaris and see their museum, waterfall Kozjak and bunkers from the first world war.
Features and equipment
Type of the campsite
Pitch features
Non-parcelled camping plots

Pitches with electricity and water

Pitches with electricity, water and waste water connections
Location
Equipment
Chemical toilet discharge

Children sanitary facilities

Heated sanitary facilities
Offer
Sport
Swimming pool/wellness
Swimming pool with heated water
Dogs
Rental option
Camping pricelist (in EUR) for year 2023
Avtokampi camping card
2023 - 5% discount on camping all year around
Price for
1.7. - 31.8.
1.4. - 30.6.
1.9. - 31.10.
Person
​​16
​​14
Children under 6
​​gratis
​​gratis
Children 6 - 13 yrs.
​​11
​​10
Electricity
​​5
​​5
Dog
​​4
​​4
Tourist tax
​​1 - 2
​​1 - 2
PDF - Pricelist for year 2023 (18KB)
Reservations are accepted until 30.4. for a minimum stay of 5 nights. No advance payment is required, but a cancellation fee of 50 € will be charged if the reservation is not cancelled at least 14 days before the booked date. Free change of date is possible until at least 7 days before the booked arrival date, otherwise a charge of € 40 will apply.

Discounts in Camping Nadiza:

Avtokampi Camping card: 5% discount
Stay over 5 days: 5% discount
10% discount.
15% discount.
15% discount for 15 nights.
Discounts are not cumulative.

Contact
GPS: 46.243130,13.455900
Address: Podbela 48, 5223 Breginj, Slovenija
Reception:

+386 41 443 115
Rating and reviews
Best camp Adria
2018: 3. place in category Slovenia - Larger campsites
Reviews:
Published on day from anonymous

Category

Camper

Company

With friends

Čudovito urejen kamp, prijazno osebje, zelo ustrežljivo. Nam edini poznani kamp, kjer je dovoljeno ognjišče ob šotoru. Kljub popolni zasedenosti (ne dobiš občutka) izredno čiste sanitarije, mir in popoln občutek varnosti. ​​

Published on day from anonymous

Category

Tent

Company

With friends

Precej velik kamp ob plitvem delu Nadiže, ki nudi precej sence. Wifi signal ne pokrije celotnega kampa. Restavracija ima nekaj povsem okusne hrane. V sanitarijah nikoli ni bilo treba zares čakati, pa bi bilo najbrž vseeno dobro imeti še kakšne. Zvečer nosite dolge hlače, ker se ob mraku pojavijo neke mušice, ki precej boleče grizejo (avg 2020). S hlačami pa ni problema ;)​​

Published on day from anonymous

Category

Tent

Company

Alone

Odličen kamp za družine, lastnike psov, pohodnike in kolesarje​​

Published on day from AndrejaD

Category

Tent

Company

Family with small children

Po treh letih smo se znova vrnili v kamp in ponovno smo zelo zadovoljni. Medtem so razširili sanitarni blok, sedaj je več WC-jev in tušev, ki so bili vedno čisti in so jih tudi sproti čistili. Kljub samo enemu bloku in polni zasedenosti kampa (sredi julija), večinoma za tuš ali WC ni bilo potrebno čakati. Z igrali (brezplačnimi) - trampolini, odbojkarsko igrišče in še drugimi za najmlajše, je bilo poskrbljeno za stalno animacijo otrok in najstnikov. Odnos lastnika in zaposlenih je bil zelo dober. In seveda najboljše za otroke - pred šotorom lahko kurimo ogenj. Kamp nudi odlična izhodišča za različne aktivnosti, od pohodništva, kolesarjenja, do obiskov različnih znamenitosti v bližini. Primeren tako za krajši kot daljši oddih. Gotovo se še vrnemo.​​

Published on day from anonymous

Category

Camper

Company

Family with small children

Published on day from anonymous

Category

Other

Company

In couple

Published on day from anonymous

Category

Tent

Company

In couple

SuperSuperSuper...edino, poskrbet boljse noze za rezanje odlicne pice...​​

Published on day from anonymous

Category

Other

Company

With friends

Kamp je letos sicer precej napredoval naredili so še nekaj tušev in WCjev. Škoda da so naredili tako male WCje, če bi bil za 10cm večji bi bil odličen, sicer se še obrniti ne moreš v WCju. Sicer pa so sanitarje zelo slabo počiščene, ker čistijo samo 1x na dan. Predlagam, da si gredo pogledati na hrvaško, kaj pomeni čist WC, kadarkoli v dnevu, v višku sezone. Kamp sam je sicer zelo vredu cena je previsoka glede na to, da nudijo WCje in tuše 15 minut peš iz najbolj oddaljene točke v kampu do WCja. Hkrati je ob južnem delu kampa, bajer, kamor se stekajo vse odplake iz kampa in katastrofalno smrdi, ne vem kako to, da inšpekcija tega še ni prevzela. Sicer je kamp na nekem takem nivoju kot so bili v jugi pred 30 leti. Kar se tiče lastnika je totalen psiho in počasi bodo vsi pavšalci odšli, tisti, ki hodimo redno dol v šotor pa se ne bomo več vrnili. Lastnik pride na obhod ob 23 uri in se ne sme več kuriti, niti pripravljati hrane, ne smeš biti pred šotorom in se pogovarjati v normalnem tonu, ne smeš igrati kart, niti piti pivo. Ob 23ih moraš iti preprosto spat. Če ne ubogaš te lastnik vrže ven. Tisti, ki poznajo sistem sicer ob 23h potihnejo potem pa ob 24h žurka na polno. Vendar kljub vsemu že ob prijavi v kamp dobiš pravilnik, ki je dobesedno usekan pravilnik, lastnik je res malo premaknjen. So drugi kampi veliko bolj ljudem prijazni in čisti.​​

Published on day from anonymous

Category

Tent

Company

With friends

Zelo prijazen in vztrežljiv lastnik. Z veseljem se vrnemo naslednje leto.​​

Published on day from anonymous

Category

Other

Company

Family with small children